Do more with our
agile insights platform
All the tools you need to bring the power of customer closeness into your business.
The most advanced range of survey, online
qual and community tools at your fingertips.
Seamlessly integrated and mobile-first. Empowering you to get closer to
your customers with our 'always-on' market research platform.
Feature-rich with no
limits to what you can do.
Create custom surveys or use templates easily. 60+ question types in our library, interactive elements such as heatmaps and dial testing.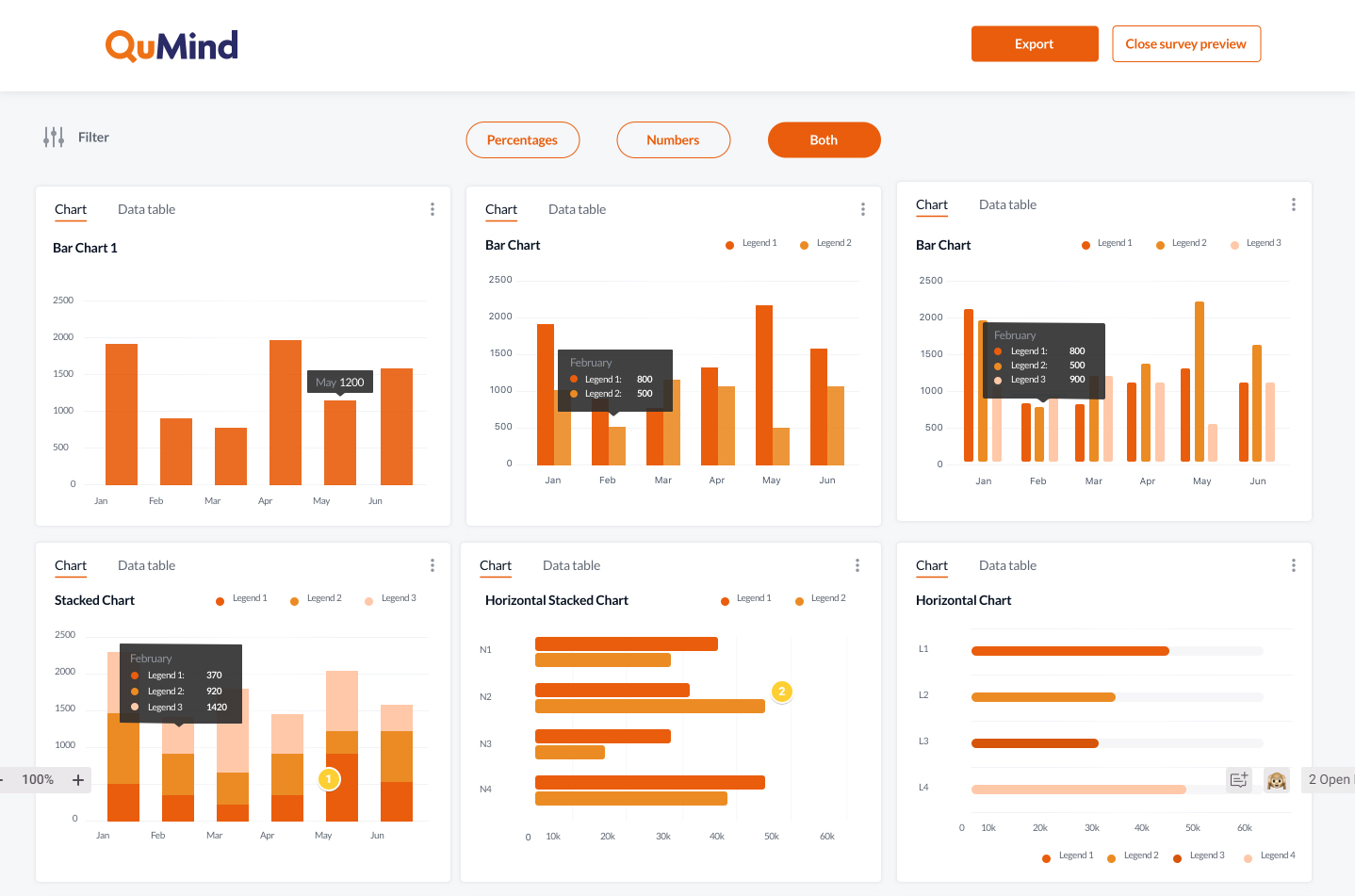 Powerful, interactive and flexible features that help you get the best response.
•
FOCUS GROUPS & LIVE CHATS
•
VIDEO UPLOADS & ANALYSIS
•
BULLETIN BOARDS, FORUMS, DIARY/JOURNALS
•
TEXT, IMAGE & VIDEO-BASED TOOLS
Engage your communities and keep great feedback coming.
•
MANAGE & MONITOR COMMUNITY MEMBERS
•
INCENTIVE MANAGEMENT
•
SURVEY HISTORY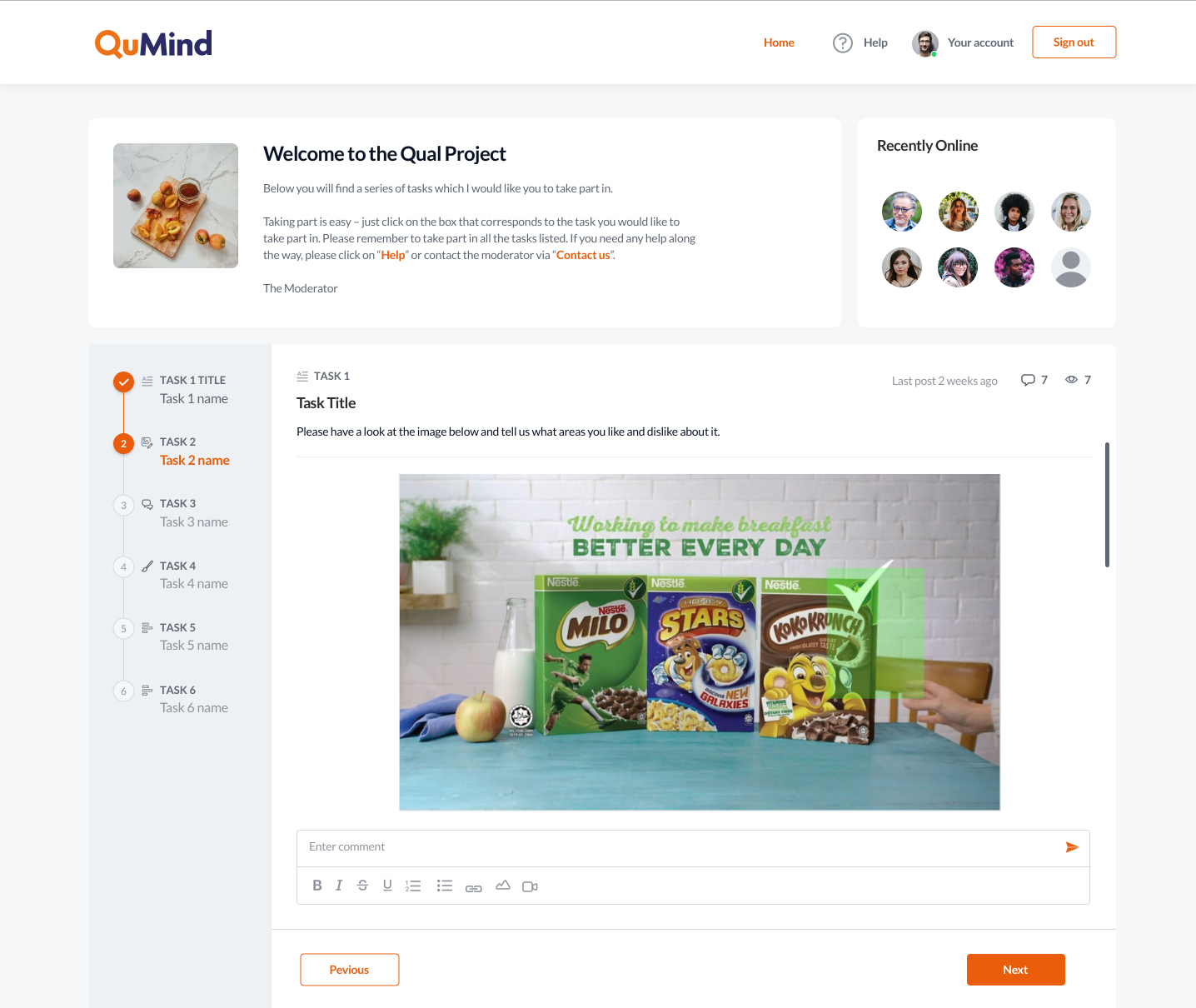 Get actionable insight into your business with our advanced reporting & analysis tools.
•
AI-POWERED TEXT ANALYTICS
•
REAL-TIME VISUAL REPORTING
•
DASHBOARD FOR EASY PROGRAMME
MANAGEMENT & COLLABORATION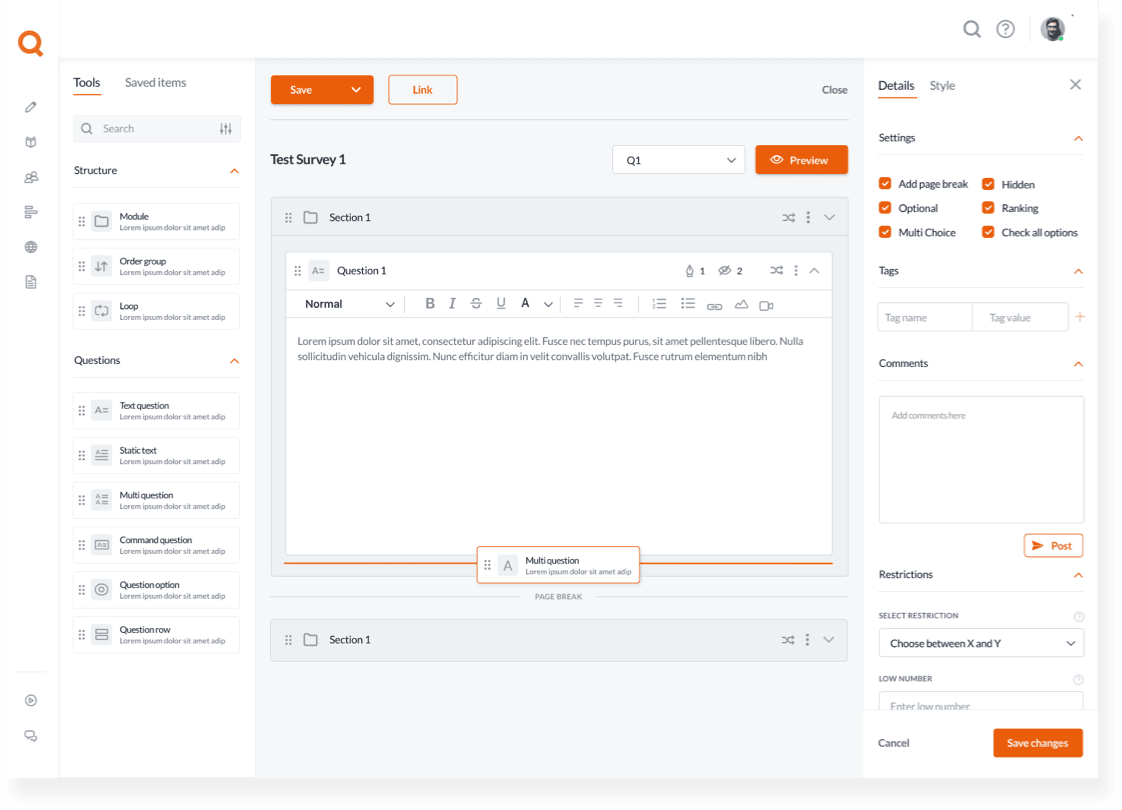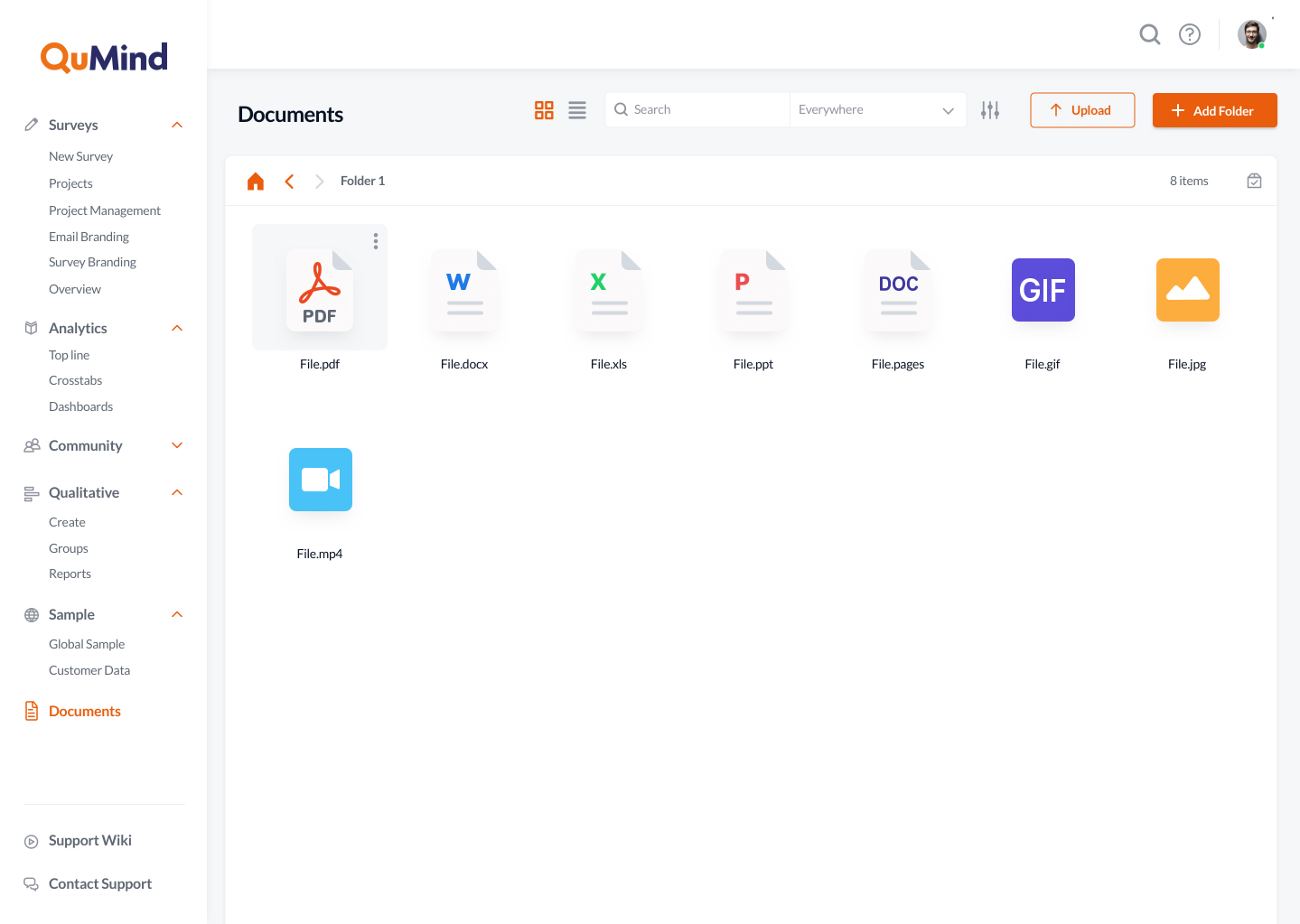 Create a central repository for all your insights work
•
BREAK DOWN SILOS & COLLABORATE EASILY
•
SIMPLE ARCHIVING, SEARCH & RETRIEVE
•
SHARING LINKS TO ENABLE INSIGHT TO BECOME
TRULY ACCESSIBLE ACROSS YOUR BUSINESS
Automate and streamline your workflows with third-party integrations via API.
•
INTEGRATE YOUR CRM
•
DATA WAREHOUSE
•
DATA LAKE
•
OTHER SYSTEMS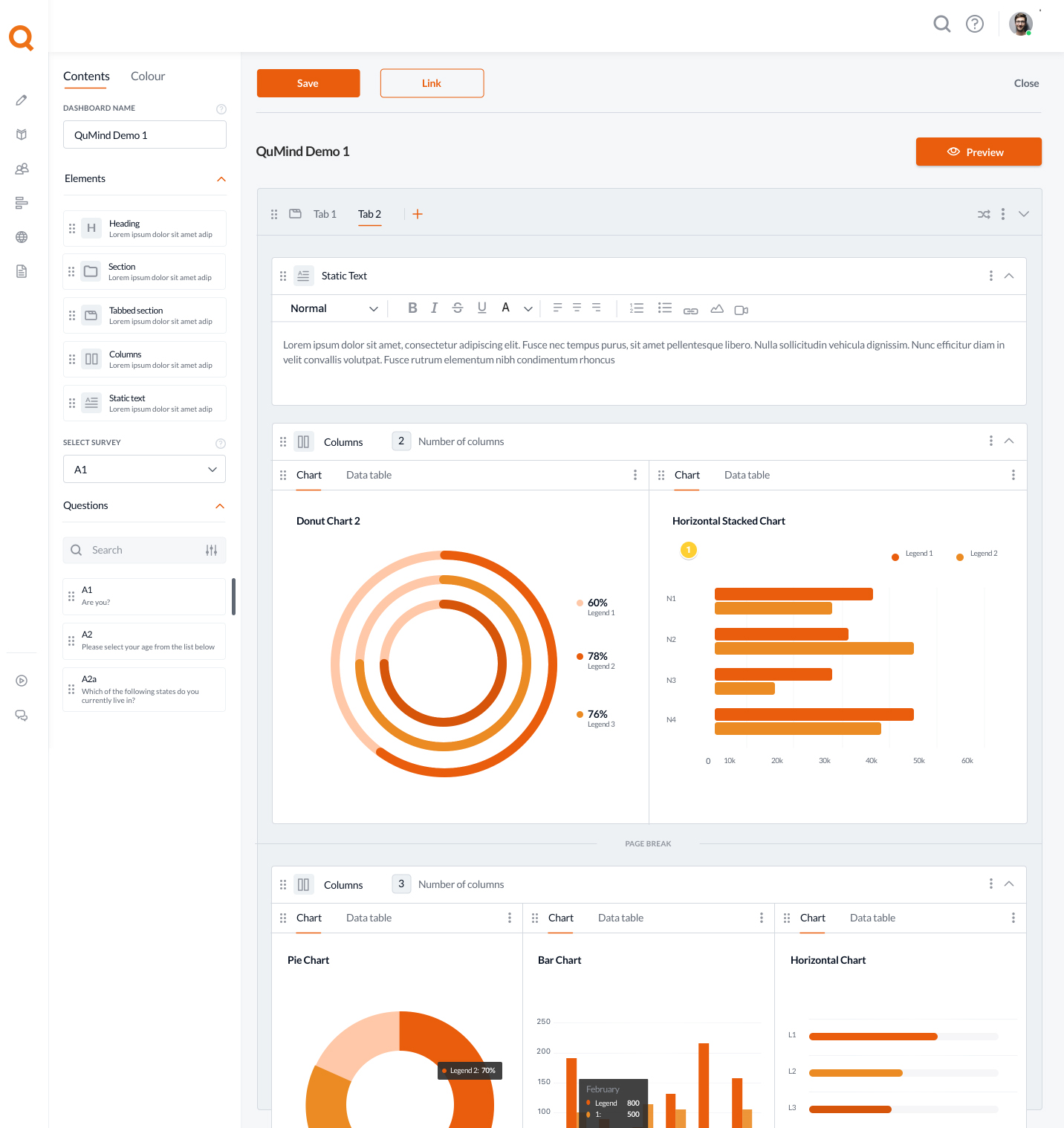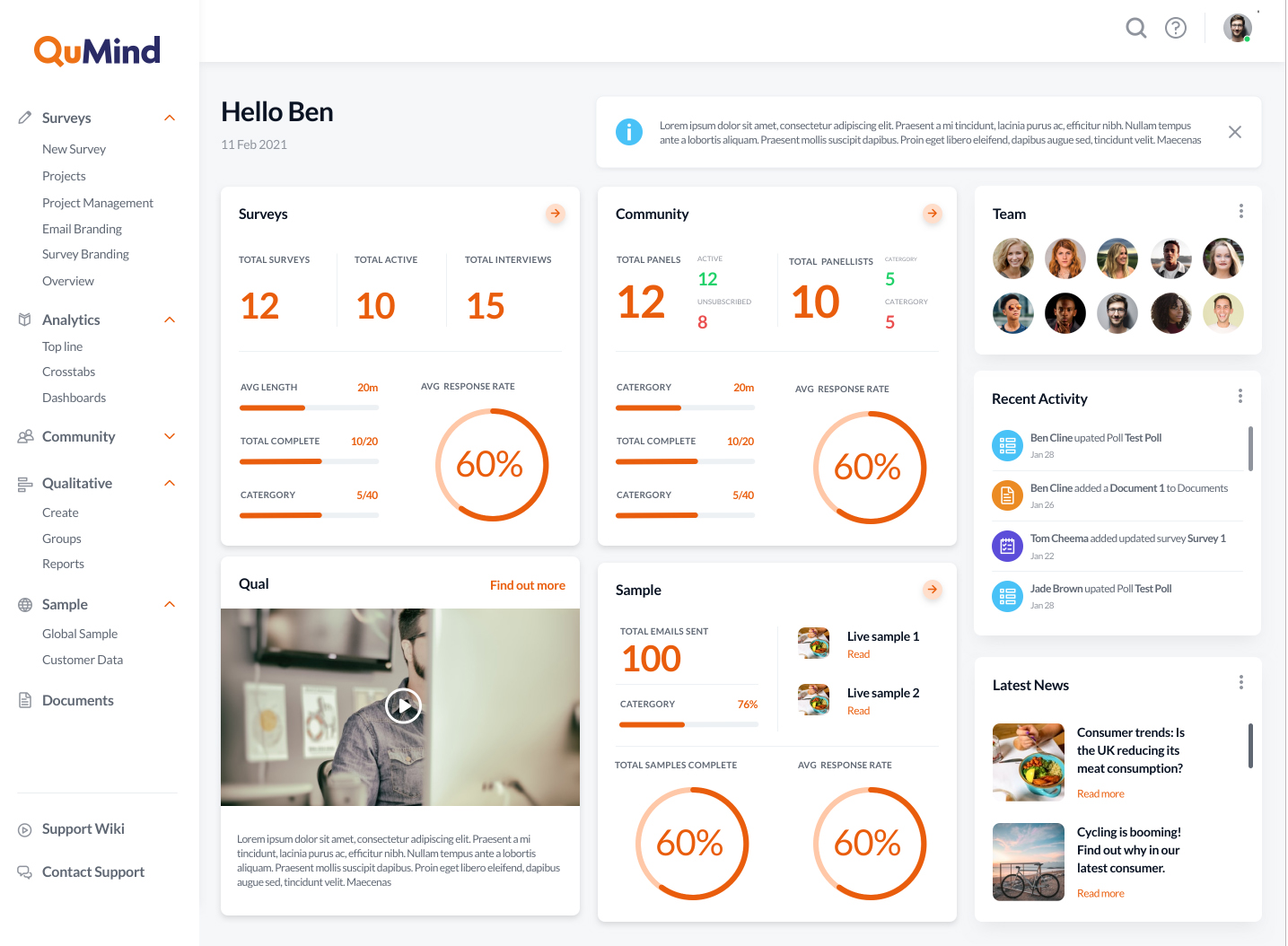 Unique, all-in-one secure & encrypted solution
•
TRUSTED BY FORTUNE 500 COMPANIES
•
GDPR-COMPLIANT
•
SSL
•
ISO 27001
Our market research platform is easy to use - but if you do get stuck we have a vast Wiki with text, image and video to help you along. Browse for best-practice guides and step-by-step instructions on any feature.
CONTACT OUR CLIENT HELPDESK TEAM.



Access your audience via our UK-wide proprietary panel or go further with our global panel network.
Need extra resource or specialist input? Our expert team is here to provide the flexible support you need.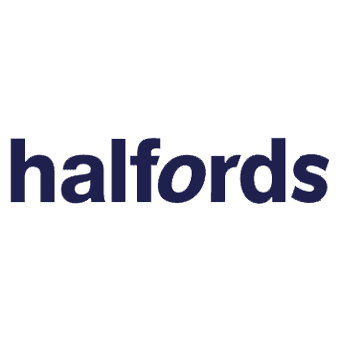 "QuMind provided us with the tools and services such as survey programmers and project managers when Halfords need extra resource for the in-house team."
Let us help you
get closer to your
customers
Talk to us about how we can help drive change through
intelligent insight. Speak to a member of our team or
book an online or in person demo today.

The Art of
Customer
Closeness