Change the way you see your customers.
Change the way they see you!
The all in one platform that takes you from question to insight to action,
so you can show your customers that you are listening with every action you take.
One platform for instant access to insights.
Bring together quant and qual research, analysis, reporting and branded customer communities into one platform
to put your customers at the heart of every action your business takes.

All the benefits of our platform plus the support of our expert team.

Self-serve using our feature-rich, quant and qual all-in-one insights platform.

Let us design and deliver your research programmes so you can focus on growth.
Complete suite of feature-rich quant and qual tools at your fingertips - everything from quick surveys through to video diaries & community engagement to give you deeper insight into the lives of your customers.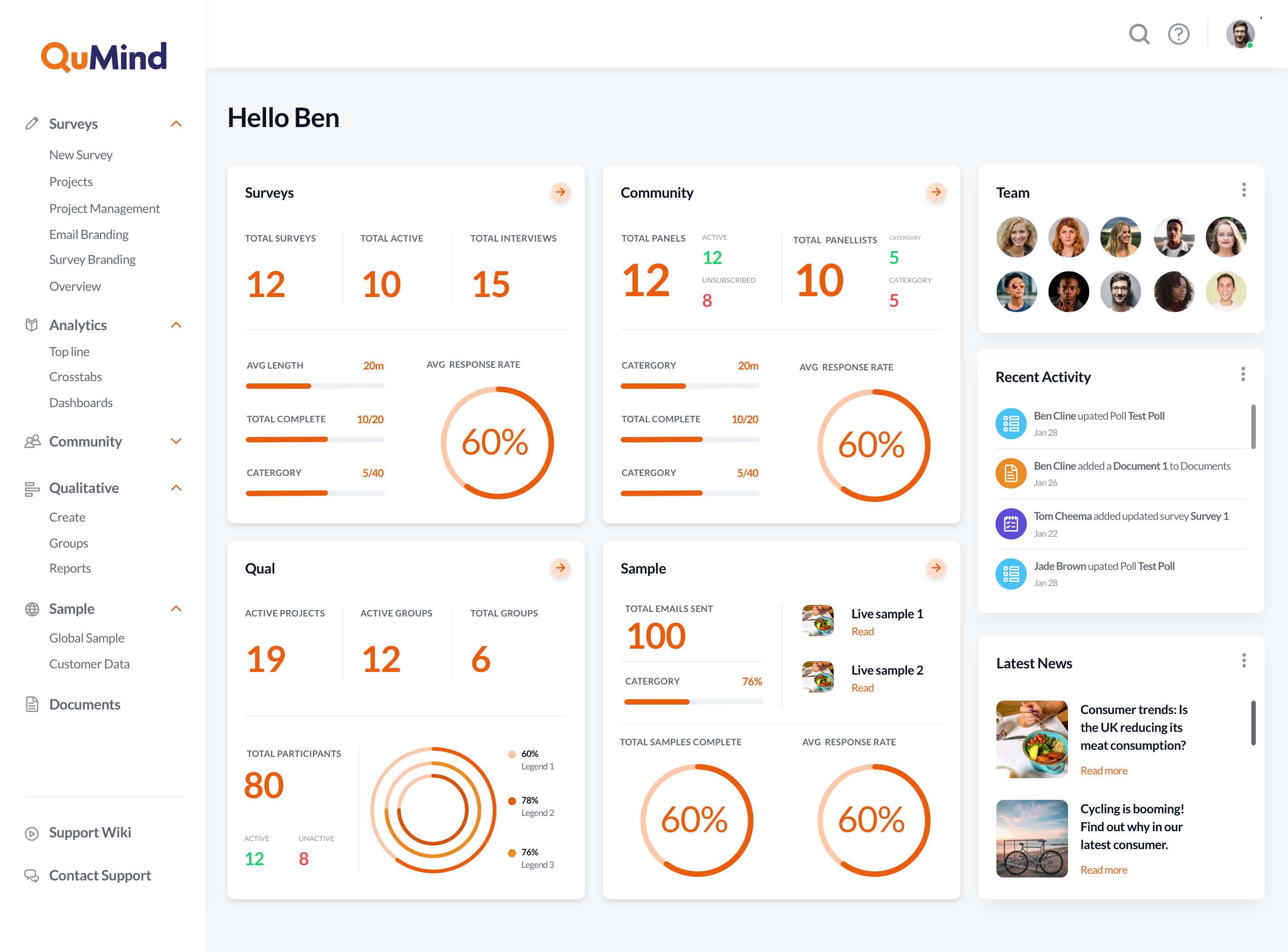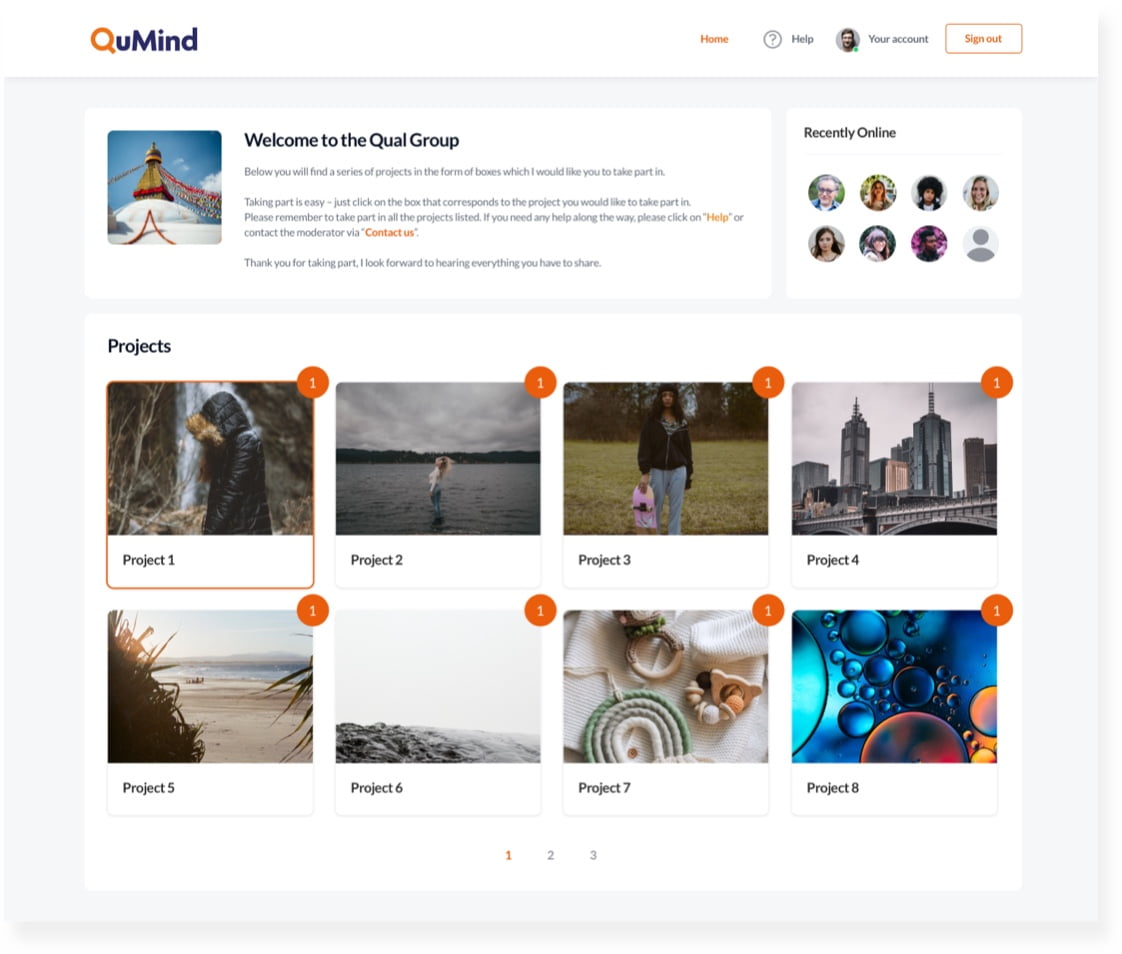 Whether you want to build your own community or tap into our global panel network, we help you reach & engage the right people for insights based on a deeper human understanding.
Flexible Support
Packages
Our team of quant and qual research experts can boost your in-house resource or bring specialist expertise to your team.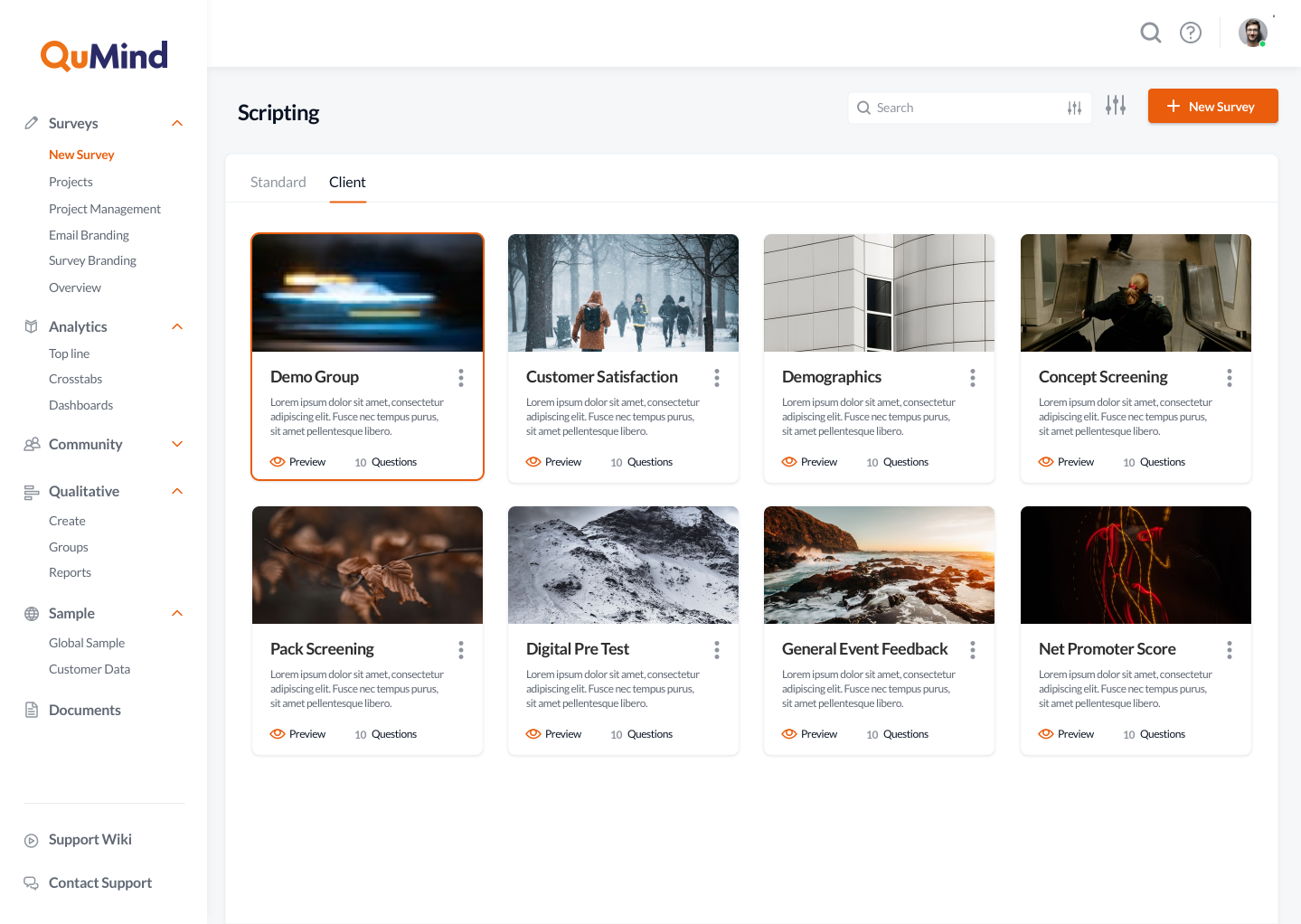 All the tools you
need in one place
Select from our wide range of
quant and qual tools.

Templates to get you started
Save time and effort by leveraging
our customisable templates.

Insight repository for
easy access & sharing
Break down silos with a central insight repository to share with colleagues.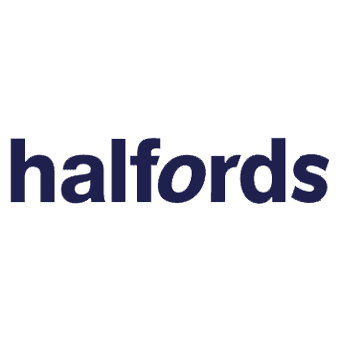 "QuMind provided us with the tools and services such as survey programmers and project managers when Halfords need extra resource for the in-house team."
Let us help you
get closer to your customers
Talk to us about how we can help drive change through
intelligent insight. Speak to a member of our team or
book an online or in-person demo today.

The Art of
Customer
Closeness