What we enable you to do
We are a self-serve Surveys, Online Qual and Online Community platform provider with unique and optional wrap-around support and consultancy services. We form part of the MindMover group which includes MindMover Insight Consulting. Market insights has been part of what we do since 1999. MindMover was one of the first agencies to see the power of online research, and we've been innovating new technology ever since.
We have an in-house experienced team of global software developers, operations and consultancy insights experts. We have created every tool and piece of software in QuMind over the last 19 years.
Agile insights powered by QuMind
Understand how we can help you to get closer and better understand your customers.
Talk to your audience on any device & collect the facts with our Quant and Qual platform. Spot the trends and analyse the data with our reporting, analysis and text analytics tools.
Seamlessly interview your customers, prospects, employees, patients, or anybody else. Invite respondents to take branded, mobile-friendly, engaging & professional looking research studies via our email invitation tool. Use your email lists, our global panel, your own panel, insight community, other external panel, social media and any other source to send out invites. Our large library of interactive questions will keep your respondents fully engaged. Collect data in real-time and analyse it using our suite of reporting, analysis and text analytics tools. Self-serve and run market research, product testing, concept testing, ideation, Voice of the customer (VoC), Voice of the employee research on the QuMind platform. If you require extra support, we can provide wrap around services from our support and consultancy teams.
Products
Surveys

Intuitive and dynamic features

Select question type and drag-and-drop into survey build screen

Add question text, media, routing, etc

Preview question & save

Become an expert survey builder in no time

Do anything a full-time survey programmer can do, with an easy-to-use, drag-and-drop interface.

Create custom surveys or use templates easily
60+ question types in our question library
Simple single/multi select question types to grids
Interactive, mobile-first questions, including sliders, ranking and card sorts
Interactive elements such as heat maps and dial testing
Multimedia questions allow for shelf tests, images, and video
Collect user-generated content using photos and videos
Survey routing logic (conditional, skips, etc)

Easily set up complex routing & check (e.g. block rotations, loops,randomising/shuffle questions and sections)
Automatic quality checking tools (e.g. require answers to open questions, limit number of responses, red herring questions)
User-friendly system to create quotas, from simple demographics to complex least-filled, block rotation techniques
Custom question libraries to save programming time
Many more features!

Fully branded and customised survey templates

Mobile first, works on any device

Template questions available at the click of a button

A suite of 60+ template questions at your disposal with scope for customisation.

Drag-and-drop, card sorts, baskets and ranking
Consultancy
Access even greater insight into your market with our consultancy services. Tailor-made market research and in-depth expert analysis.
How can our expert consultants help you?



DESIGN NEW PRODUCTS

Find out what your customers actually want.
Using a series of techniques, our team of experts will help you refine your product offer and allow you to launch with confidence:
– MaxDiff. Test product concepts to shortlist, and prioritise, the features worth investing in.
– Ideation. Work with your customers to inspire and refine your ideas.
– Concept testing. Screen multiple ideas to determine which are most likely to appeal.

DEFINING YOUR MARKET

Invest in the right places with the right offers.
Get to know your target market using the following specialist surveys, omnibus reports and data-gathering models:
– Usage & Attitudes. Engage with your audience to understand purchasing drivers.
– Market Sizing. Measure the true size of your target market and ensure it is worthy of investment.
– Data Fusion. Fuse multiple data sources to gain accurate and reliable insight, such as: Customer
Satisfaction, Repeat Purchase Data, Questionnaires, Customer Behaviour.

SEGMENTING YOUR CUSTOMERS

Specialist research models that help you categorise your customer base.
Segment your customers by behaviour, spending habits or demographic, so that you can tailor
your business towards those segments that provide maximum value.

IMPROVING YOUR SERVICES

Measure emotional engagement and customer satisfaction.
Our research shows that customer purchasing is almost always down to emotional engagement between brands and consumers.
– Emotional Engagement Testing. In conjunction with the Psychology Department, Southampton
University, we have developed a process to measure consumers' genuine responses to different
brands.
– Customer Satisfaction Surveys.We can run continuous tracking to establish key performance
indicators, delivering feedback across your entire customer community.

MEASURING YOUR MEDIA CAMPAIGNS

Optimise your POS, advertising and media executions.
Our Media Performance consultant service can measure the effectiveness of your marketing campaigns in two ways:
– Communication testing. Design your direct mail, online banner ads or TV advertising to ensure
your campaign delivers the desired message.
– Advertising effectiveness. Track advertising performance to optimise future media spend and
demonstrate the value of your investment.

PATH TO PURCHASE

Define your customers' purchasing journey.
We communicate with your customers, from awareness of your products or services through to
purchasing and evaluation of their experience. Understanding the key triggers that influence their
decisions along the way will ensure you can put your product front of mind.
Support
QuMind is much more than just a platform provider
Pick and choose how we can support you, based on your ad hoc or long term project needs.

Our assisted self-serve model can be scaled up or down at short notice to suit your unique work patterns. Below you will find the types of project support we can offer to supplement your self-serve needs.
QuMind is part of the MindMover Group, meaning we have 20+ years of experience in all the areas listed below. Our research insights background enables us to deliver expert support and consultancy wrapped around the QuMind platform.
Onboarding & Technical Support teams
Project Managers (Quant/Qual)
Panel & Community Managers
Data Processing & Cross-tabs
Team
Our London and Mumbai based QuMind teams bring together experience, diversity and talent to keep developing cutting-edge Quant and Qual data collection and analysis software.
We take pride in our innovative start-up work environment. This continues to promote lots of idea generation in the team, leading to some pretty cool tech for our clients!
Meet some of the management team below: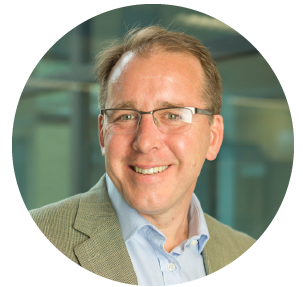 Mark Ursell
CEO/Founder
Mark founded MindMover in 1999 and later QuMind. He has overall responsibility for the MindMover Group. His vast experience in online insights and innovation help power the delivery of new insight tech solutions at QuMind.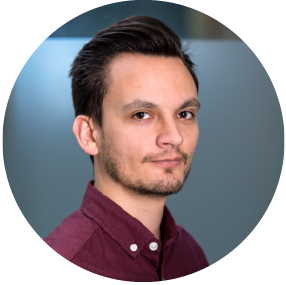 Alan Hargreaves
Director - QuMind
Alan has overall responsibility for the QuMind business unit, taking care of strategy, key client accounts, new business, product innovation, quality and data security. Alan co-founded and headed the set-up of QuMind from inception after his own last research business start-up venture.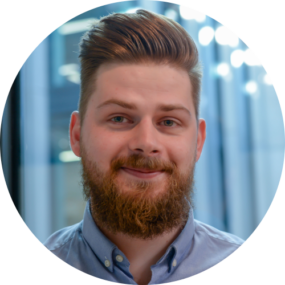 Dalius Ivanovas
Head of I.T
Head of QuMind I.T and its prize lead developer, Dalius co-founded and developed the QuMind platform since day one. He oversees the continuous development of the self-serve platform, data integrations, 3rd party tools/APIs and data security.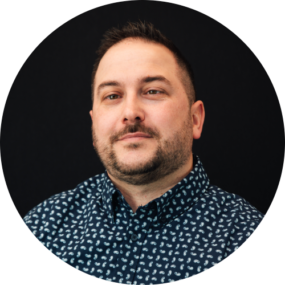 Valentin Calugaru
Head of Delivery & Support
Vali heads up the client delivery and support teams. Taking care of training, on-boarding and support. With 14+ years of experience within Market Research Insights, there really is no one who knows our systems better!
Vasiliki Georgiou
Research Director (Qual)
Vasiliki (Vicky) has been a qualitative specialist for over 10 years. Beyond consumer research, her experience includes user research, expert interviews, and substantial B2B research. Vicky has a PhD and academic publications in sociolinguistics/discourse analysis.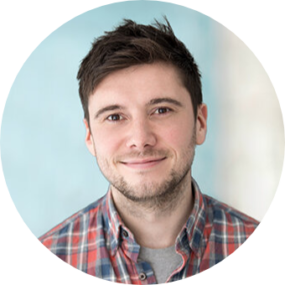 Kevin Woods
Research Director (Quant)
Kevin has over 9 years' market research experience working across global brands. He specialises in utilising quantitative techniques such as MaxDiff, TURF or Conjoint to understand consumer behaviour.
Contact Us